http://drmariahoffacker.libsyn.com/middle-east-harvard-tech-scene-and-diversity-interview-with-dr-nakeema-stefflbauer
(English) Harvard, Middle East, digitalization and diversity – Interview with "the Fi*xer"  Dr. Nakeema Stefflbauer. How can the future be created by including all different kind of human?  What´s the connection between Northern Africa, the Middle East and the US and Europe when it comes to digitalization? What has to be done for a responsible sustainable and reflected future also on European level? How can AI Algorithm optimize and simplify the human experience in all its diversity? All these questions are being discussed in this English podcast-episode. We should all be informed and responsible.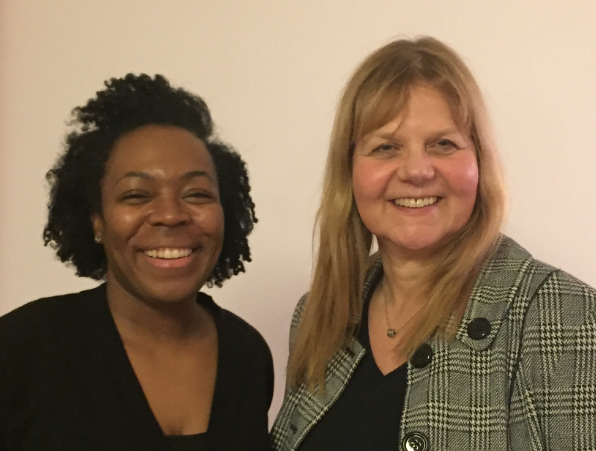 My interview-partner:
Dr. Nakeema Stefflbauer holds MA and PhD degrees from Harvard University in Modern Middle East History, a BA from Brown University, and an Executive MBA from the disruptive Quantic School of Business and Technology. Her background in research, technology transformation and social entrepreneurship leverages a network that stretches from Harvard through Europe and the MENA region. 
After a history of success in leading e-Commerce, e-Learning, ERP, and mobile software projects in the US, Canada, and Europe, Dr. Stefflbauer saw unmet need with the influx of foreign nationals to Germany and the high demand for tech talent. Her non-profit organization, FrauenLoop, which she founded in 2016, was created in response to the marginalization of immigrant, refugee, and working-parent women from the Berlin tech scene. Since then, Dr. Stefflbauer's digital empowerment advocacy has included leading over 100 hours of professional training for underrepresented women career-changers in Berlin. 
Website and links of Dr. Nakeema Stefflbauer: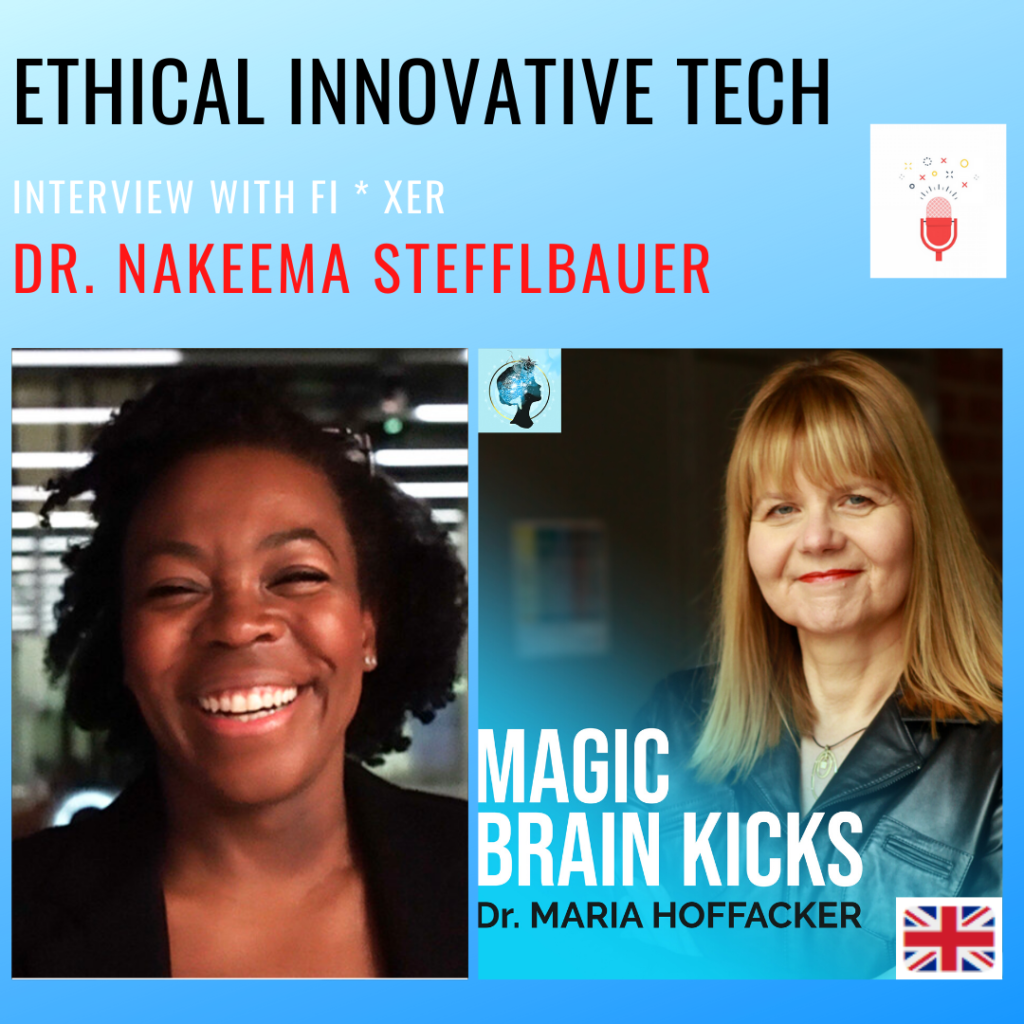 MAGIC BRAIN KICKS – Happiness and success are no coincidence, but the right use of brain power. The podcast of Dr. Maria Hoffacker – biologist, theologian, educator. In this podcast I will show you how you can really use the infinite potential of your brain, your biological supercomputer. You can expect inspiration and practical applications from modern brain research for your personal success. We talk about how to properly feed your head, heart and stomach so that they become your inner power team with which you can achieve everything. At a time when everything is being digitized and artificial intelligence seems to be taking over everything from us, you will find out how superior your own human brain apartment is when you know how to control it properly. In the weekly podcast episodes you will find specific tools, expert interviews and many experience stories from impressive brains and from my own life as a marine biologist, environmental manager, science editor and lecturer More Information: www.Lady-Brain.com Here you can choose an appointment for a free first coaching: https://www.drmariahoffacker.com/termin/
Ich freue mich über Feedback und Fragen:
© Alle Rechte. Dr. Maria Hoffacker
Datenschutz – Impressum – Kontakt