Neuroscience for Success!
Agiles Leadership
Business Trainer
I support managers in improving their people management and communication in order to find and retain good employees in the long term. My programs and lectures teach you the practical application of the latest findings of brain research in a way that can be directly implemented.
Keynote Speakerin
I offer inspiring lectures, practical seminars and precisely tailored workshops for executives and companies using the latest methods from brain research to help you achieve a relaxed and productive working atmosphere whatever the challenges.
Performance Managerin
As a pioneer in environmental management, I am passionate about empowering leaders to create sustainable behavior change and new meaningful work structures. Applied brain research enables living systems.
Hello!
I'm Dr. Maria Hoffacker.
Expert in neuroscience and sustainability with many years of experience in personality and potential development, success strategies and communication. As a true Cologne triumvirate, I studied three subjects: Biology. Theology and Pedagogy. I combine my knowledge in innovative new educational approaches.
Because especially today in these dynamic times, we should all be able to use our brains, or better yet, our brains much more wisely. In my programs and individual offers, I show how this can be done. Especially in times of digitalization, changing work environments and climate change, we may learn to be truly human and to use our biological potential properly. My mission is to share my knowledge to support people to sort out their thoughts and emotions and to be able to live their sense of purpose for themselves and the community.
I myself love challenges, innovations and transformations and therefore have done a lot in my life: as a marine biologist, as an environmental manager, as a science and TV editor, as a mother, as an author, as an entrepreneur and as a lecturer in biological psychology.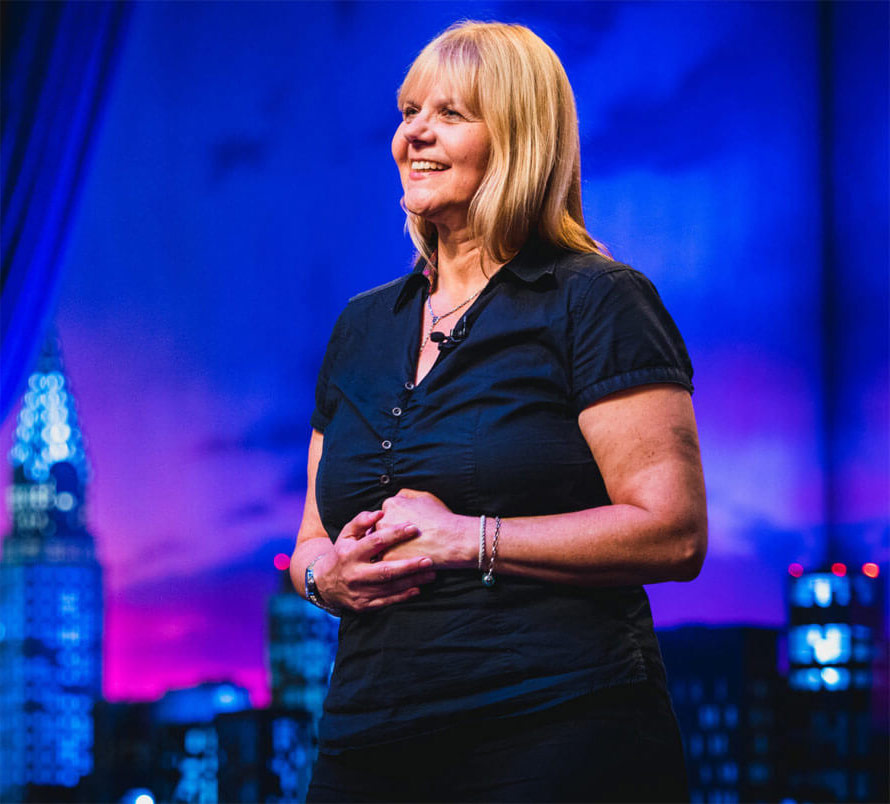 ---
Training
Making change possible, implementing the latest brain research findings directly and concretely: Our workshops, courses and one-on-one coaching sessions are precisely tailored programs for a new level. Learning to think correctly and integrative team leadership will generate innovative added value and targeted results for your company.
Talks
Speaker for Brain Research – New and Practical. Dr. Maria Hoffacker is the expert for neuroscience with many years of experience in success strategies and potential development. Book Dr. Maria Hoffacker for your keynote speech, your event with employees or online conferences.
Requests
Would you like to take your leadership skills to a new level? Then send us an inquiry now. The fastest and easiest way to get in touch with us is via the contact form. We look forward to your messages, questions and feedback.


Learning for entrepreneurial success!

Discover new things with curiosity, attentiveness and amazement. Awaken lifelong learning. Creatively re-connect and implement unimagined possibilities, ideas and potential. Exploring biological advantages of being truly human. Pairing emotional intelligence with teamwork.
© 2023 Dr. Maria Hoffacker